Vitrue Offers Brands New Twitter "Gate" Feature to Screen Followers; Allows Alcohol Brands to Validate Consumers' Age on Twitter
Twitter Gate Feature Enables Wine, Beer and Spirits Brands to Deploy Socially Responsible Measures via Vitrue SRM Platform
(March 02, 2012)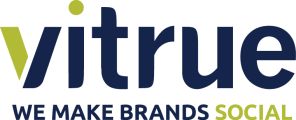 ATLANTA, GA -- (Marketwire) -- 03/02/12 -- Vitrue (www.vitrue.com), the leading social marketing platform, today announced that the company is giving brands the ability to screen or "gate" potential Twitter followers, before authorizing them to follow their stream. This new feature is designed to allow alcohol brands to restrict followers that are underage and ensure promotions, interactions and engagements are with age-appropriate audiences. At the same time, the functionality can also be extended to other tactics and campaigns.
Vitrue will be rolling out this feature with several spirits clients within the next 10 to 20 days.
This latest enhancement to Vitrue's Social Relationship Management (SRM) platform offers brands a solution to authorize access for Twitter stream followers through a seamless and instant screening capability. Vitrue clients that deploy this solution are able to request potential followers to provide additional information before continuing as a follower. The experience is completely customizable but could include specific questions like "what is your date of birth?" as a method of validating age-appropriate followers before allowing users to subscribe to their stream. The feature was initially designed for wine, beer and spirits brands that embrace a socially responsible digital presence but can be expanded for additional functionalities. This age validation feature is on par with other age validation features such as those found on brands' websites.
"Our new Twitter functionality was designed for our clients who want to take a measure towards ensuring their activity online is occurring with the appropriate audience, as social responsibility matters to our clients," said Reggie Bradford, CEO & Founder of Vitrue. "As social continues to evolve and becomes more ingrained in the mainstream, technology like ours will allow brands to more easily and seamlessly adapt with the ever-changing social landscape."
"The social Web has never been one-dimensional and with this rollout, we see the potential for additional opportunities for brands to interact with audiences via Twitter and we're looking forward to offering brands new functionality to build the most engagement with their followers," said Bradford.
The new Twitter feature is integrated within the Vitrue SRM Platform, giving brands the tools to publish, monitor, identify and engage with key influencers in Twitter streams. Vitrue has been providing Twitter publishing capabilities since 2009 and currently manages almost 1,000 Twitter streams for its stable of global brands and agencies.
About Vitrue
Vitrue (www.vitrue.com) is the leading social marketing platform, offering software-as-a-service (SaaS) solutions to help brands and agencies harness the marketing potential of social and manage their expanding and sophisticated social communities on Facebook, Twitter, Google+, YouTube and emerging platforms. The industry-leading Vitrue Social Relationship Management (SRM) platform is collectively managing its clients' more than one billion social relationships in more than 100 countries across more than 4,500 Facebook, Twitter and Google+ accounts.
Contact
Marissa Arnold
LaunchSquad
vitrue@launchsquad.com
212.564.3665


Copyright @ Marketwire
Page: 1
Related Keywords:
Vitrue, Marketwire, ,Internet Technology,Other,
---